This Dutch website describes the activities of Ruud Haak, a maze-gardener.
In Dutch 'doolhovenier', is a combination of the words 'doolhoven' (mazes) and 'hovenier' (gardener).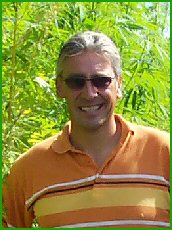 Ruud creates mazes, invents maze-related puzzles and attractions. He supports the maze-owner in creating the maze(s), the communications, PR, etc.

Please browse through my website for an impression of my work!

For more information, please contact us.

Ruud Haak, Doolhovenier